Is Now A Good Time to Renovate? Do I Need a Special By-law?
With recent media reports that the east coast housing market downturn is showing signs of recovery (at least for now) and the RBA noted at its July 2019 meeting that conditions in the established housing markets of Sydney and Melbourne had improved a little, many owners are wondering if now is a good time to renovate their home, apartment or investment property.
While some owners may now be in a position to raise sufficient funds to purchase a new property or purchase an investment property, owners may be able to use their existing funds or raise funds to renovate their current property. The benefit of renovating is that even some minor improvements or alterations could improve a property's value and can even reduce future maintenance and repair.
In this article, I will be addressing the legal process an owner of an apartment, villa or townhouse must follow to carry out renovations to their lot and common property.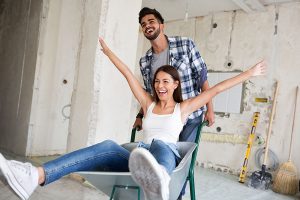 Generally speaking, whenever a lot owner's proposed works involve major works which add to, alter or erect new structures on common property, a special resolution and a special by-law is required to be passed at a general meeting of the owners corporation to approve such works.  At the outset, I will mention that a special by-law may go by other names such as strata by-law, renovations by-law, generic by-law, works by-law, common property rights by-law, building works by-law, DIY by-law and major works by-law.  For the sake of convenience, I will stick to the term  "special by-law".  After the special by-law is passed, it must be registered at NSW Land Registry Services within 6 months of the date it is passed.
Some examples of major works include the removal of a structural load bearing wall inside an apartment, the waterproofing of a bathroom, bathroom renovations, the creation of new external balconies, etc. However, since the Strata Schemes Management Act 2015 took effect on 30 November 2016, some owners corporations have made their own minor works and major works by-laws which set out their own process for approval of such renovations.
Sometimes an owner may wish to carry out small alterations such as the installation of timber floors.  While this may be considered to be a minor renovation, it is not uncommon for some strata scheme's to have their own custom special by-law governing the process to be followed before such works may be approved.  It is always wise to first check your strata scheme's registered by-laws to see if there are any by-laws addressing renovations/building works.
Another type of renovation commonly carried out by owners is the laying of carpet and internal painting. These works are considered to be cosmetic works under the  Strata Schemes Management Act 2015 and do not require the owners corporation's approval.
If you are considering undertaking major works to your apartment and need a special by-law or simply have some questions, feel free to get in contact with us at michael.pobi@pobilawyers.com or (02) 8324 7565. We are here to help.
Please note that the information contained in this article is for information purposes only. It is not legal advice and should not be relied upon. You should obtain legal advice before you take any action or otherwise rely upon the contents of this article.